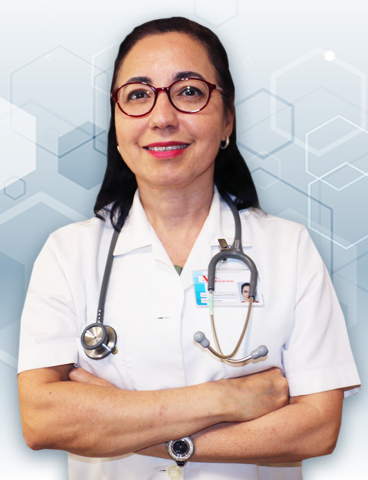 Diagnosis, treatment and tracking of Diabetes, thyroid diseases, blood disorders, infection diseases, rheumatic diseases, kidney and kidney diseases and unknown grievances are performed in our hospital's Internal Policlinic. Check-up and protective services are performed.
What Is Hematology?
Hematology is the field examines the malfunctions caused by blood, blood generating organs (bone marrow, spleen) and lymphatic gland. In hematological diseases, blood marrow examination may be needed beside blood examination, if required.
What Is Gastroenterology?
It examines all malfunctions in digestion system from mouth to anus. This science field benefits from endoscopic diagnosis methods and ultrasonography.
What Is Oncology?
It performs diagnosis and treatment of benign and harmful tumor of some organs. Detailed examinations may be needed for diagnosis. (Blood examination, roentgen, utrason, tomography, MR, biopsy. Mammography and endoscopy). In treatment, various treatment can be performed depending on disease's type and stage.
What Is Nephrology? It examines urinary system including, primarily kidneys, bladder and urinary tracts.